Blanx Med restores a natural and intense white smile no stains and gives an instant feeling of freshness.
BlanX Intensive Stain Removal toothpaste is specifically formulated to remove pigments from teeth enamel and restore their natural whiteness, while ensuring a healthy and protected mouth.
100% Natural Bamboo
powder helps to remove stubborn dark stains caused by smoke, food, coffee, tea, preventing the formation of yellow staining on tooth enamel.
100% Natural Arctic Lichens, Fluoride ions, special whitening silicas and delicate microspheres, work in combination to make teeth whiter and stronger.

NON-ABRASIVE SILICA
Deep and gentle cleaning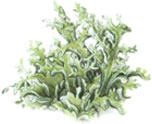 ICELANDIC LICHEN
Selective anti-bacteriostatic activity
anti-plaque, anti-stain
and beneficial to the mucous membrane
Aqua, Glycerin, Hydrated Silica, Sorbitol, Silica, Cellulose Gum, Xylitol, Aroma, Cetraria Islandica Extract, Usnea Barbata Extract, Bambusa Arundinacea Stem Extract, Sodium Monofluorophosphate, Sodium Fluoride, Mentha Piperita Oil, Papain, Sodium Saccharin, Sodium Myristoyl Sarcosinate, Sodium Methyl Cocoyl Taurate, Sodium Benzoate, Phenoxyethanol, Benzyl Alcohol, Maltodextrin, Anethol, Menthol, Eugenol, Limonene, CI 77891. Contains: Sodium Monofluorophosphate 0.4% & Sodium Fluoride 0.08% .
Brush your teeth thoroughly for 2 minutes, twice a day.
The information in the product description above is suggestive only, sourced straight from the manufacturer or supplier. It is possible that some facts of the product information are inaccurate or insufficient. We therefore recommend that you use the product description information as a guide, but that you verify the information upon physical receipt of the product. The information would include direction on appropriate use, side effects, and ingredients, as well as any application guidelines or warnings. If you have any questions or concerns about the product, please contact us on live chat or call 800-600-700.