Repair shampoo with chamomile and amaranth
Damaged hair repair.
Shampoo that regenerates damaged and brittle hair. Strengthens the damaged hair structure and restores it to a healthy balance. The powerful repair effect brings new shine and vitality to the hair. With precious extracts of chamomile blossom, amaranth and Panama bark.
-original size packaging made from 100 % recycled PET
-suitable for damaged, brittle or frizzy hair
-normal scalp
-free from animal testing
-vegan
-free from parabens and silicone
-pH 5.6
-very gentle on skin
-developed and manufactured in Switzerland
-92% ingredients of natural origin
-99% biodegradable

Designed for daily use. However, washing too frequently can dry hair out. We recommend washing hair two to three times a week.
Our shampoos are highly concentrated, so a little goes a long way: one bottle contains enough product for 30–45 applications.
In case of excess sebum or residue from styling products, the hair can be lathered a second time using a little more shampoo.
For improved combability, we recommend using a rinse conditioner or a spray conditioner every time you wash your hair.
Note: our hair care products are free from silicone. When you switch to silicone-free products, your hair may appear damaged, dull or brittle at first. It takes a while for the hair structure to open up and absorb valuable nutrients, such as vitamins, minerals and antioxidants.
Aqua, Sodium Laureth Sulfate (ex Coco), Coco-Betaine, Chamomilla Recutita Flower Extract, Quillaja Saponaria Bark Extract, Glycerin, Laureth-2, Amaranthus Caudatus Seed Extract, Cocodimonium Hydroxypropyl Hydrolyzed Wheat Protein, Hydrolyzed Wheat Protein, Sodium Carboxymethyl Oleyl Polypropylamine, Alcohol Denat., Sodium Chloride, Citric Acid, Zinc Oxide, Hydrochloric Acid, Sodium Hydroxide, Ammonia, Benzoic Acid, Dehydroacetic Acid, Sodium Benzoate, Benzyl Alcohol, Parfum, Limonene, Alpha-Isomethyl Ionone, Amyl Cinnamal, Linalool, Benzyl Salicylate, Geraniol, Coumarin, Cinnamyl Alcohol, Citronellol, CI 47005, CI 14700
suitable for damaged, brittle or frizzy hair normal scalp free from animal testing free from parabens and silicone pH 5.6 very gentle on skin developed and manufactured in Switzerland 92% ingredients of natural origin 99% biodegradable note: you can mix and match all of our hair care products according to your needs.
The information in the product description above is suggestive only, sourced straight from the manufacturer or supplier. It is possible that some facts of the product information are inaccurate or insufficient. We therefore recommend that you use the product description information as a guide, but that you verify the information upon physical receipt of the product. The information would include direction on appropriate use, side effects, and ingredients, as well as any application guidelines or warnings. If you have any questions or concerns about the product, please contact us on live chat or call 056 995 0707

---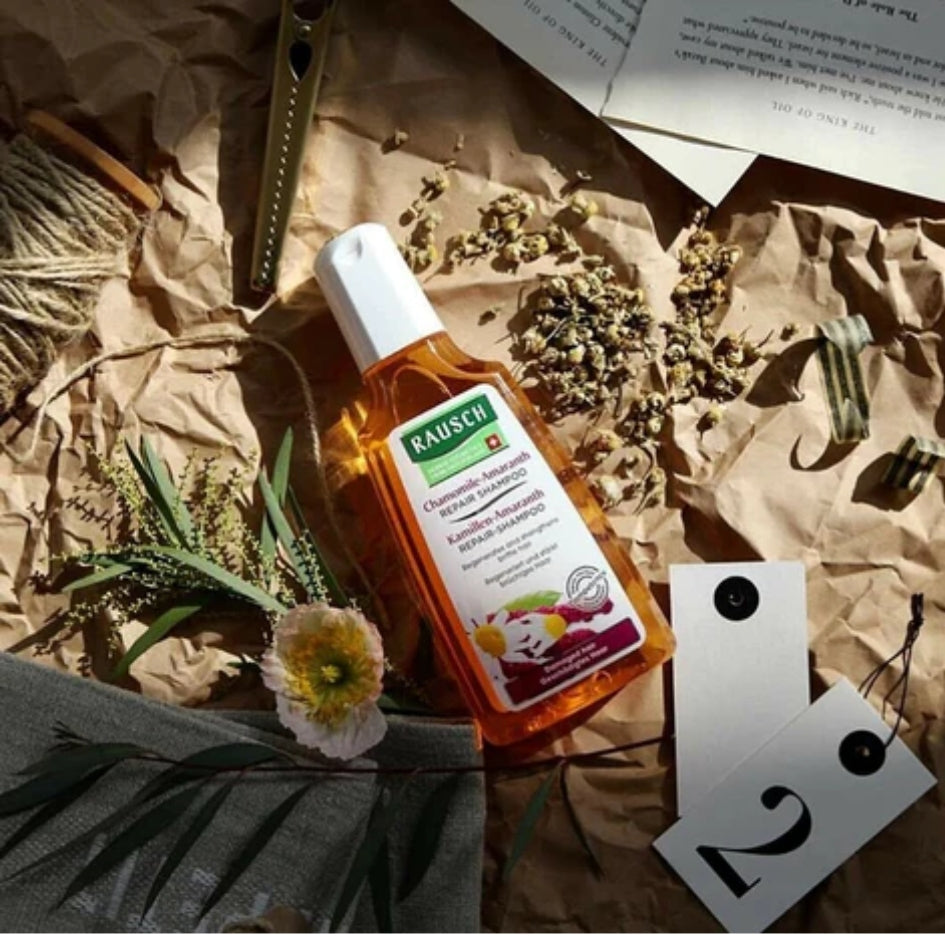 Where we come from.
Over a century ago, in a small workshop in Konstanz, the master hairdresser Josef Wilhelm Rausch developed a hair tonic made from herbal extracts. J. W. Rausch was passionate about researching effective, beneficial cosmetic products – and we have stayed true to this legacy for 130 years. From the very start, we have focused on creating exclusive herbal extracts that are high-quality, safe and sustainable. We have been dedicated to this combined passion for true beauty and natural efficacy since the beginning, and will remain so in the future.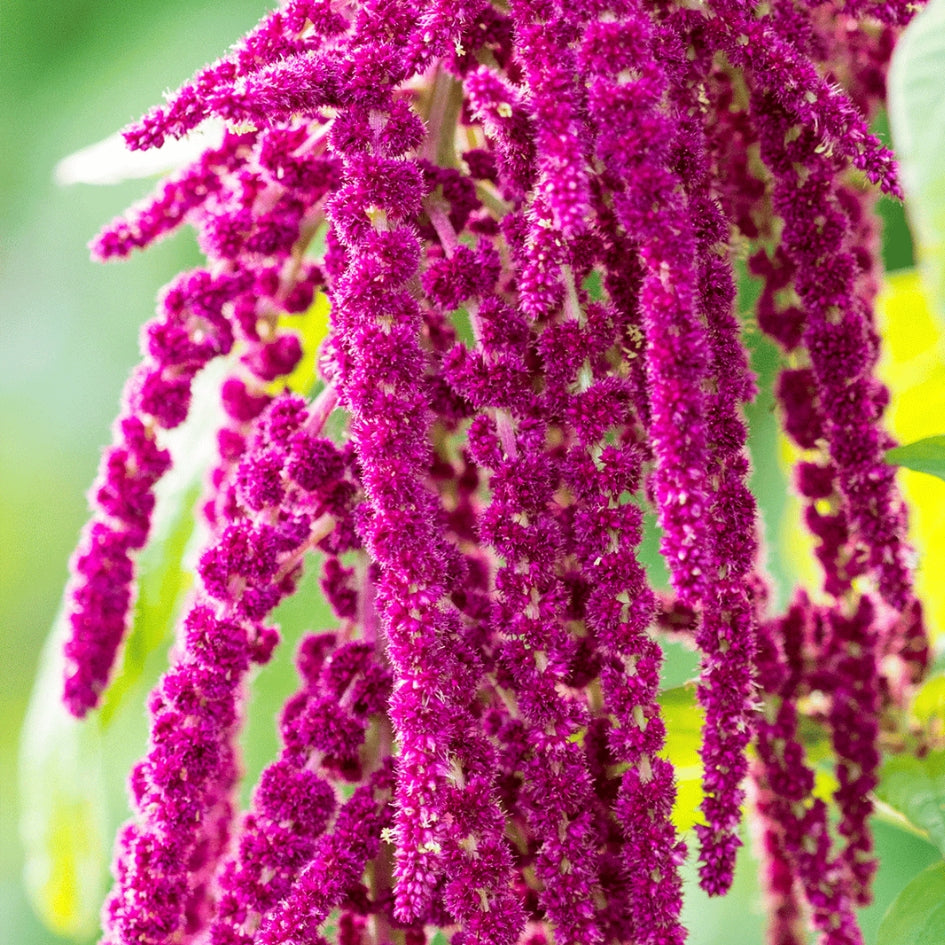 What we stand for.
We believe that beautiful, healthy hair starts at the roots. Our products contain a high proportion of natural herbal substances, extracted using our gentle in-house methods. Whether from flowers, leaves, bark, roots or whole plants, all of our herbs are grown under controlled conditions, harvested by hand and processed into pure extracts. That is how we guarantee the lasting, gentle effectiveness of our products. The result is a comprehensive hair care system that uses the power of herbs to promote healthy hair from the roots to the ends.


What makes us so special.
Over 130 years of experience working with herbs has taught us how to perfect their secret powers and make them as effective as possible in enhancing your natural beauty. To achieve this, we unite centuries-old herbal wisdom handed down from monks with the latest scientific methods and cutting-edge technology.

Our products are developed by renowned experts with a passion for intensive research and development. When it comes to selecting the right ingredients, we adhere to the highest quality standards. Both raw materials and end products are continuously subjected to thorough monitoring and dermatological tests. This guarantees unrivalled high quality and products that are natural, safe and effective.

The efficacy of new products is also tested in independent scientific studies. We are continually perfecting our recipes, which have been refined over the course of decades, and we are always looking for even better solutions. We have never used animal testing. At RAUSCH, the efficacy and tolerability of our hair and body care products is only ever tested on voluntary test subjects.